A Whiter Smile, A Brighter You
Nothing makes a great first impression like a beautiful, bright smile. Unfortunately, over time and due to your eating, drinking and other habits, your teeth can become discolored and lose their shine. Luckily, Park Dental offers affordable and effective teeth whitening treatments to get your teeth back in shape.
Depending on your needs, your schedule and your past oral health, your dentist can offer you the choice of three safe and gentle whitening treatments. These options are all designed to be effective and allow you to pick from at-home or in-office treatment.
At-home options:
Opalescence PF®: Get professional results at home with custom trays made to fit your smile. Opalescence PF is specially formulated with potassium nitrate and fluoride to help reduce sensitivity and strengthen tooth enamel. This powerful take-home whitening gel is available in a variety of formulations, with wear times ranging from 30 minutes to overnight. Visit with your dentist about the appropriate one for you.
Opalescence Go®: Easy-to-use, prefilled trays adapt to your smile for professional results on-the-go. This proven whitening treatment is formulated with potassium nitrate and fluoride to help reduce sensitivity and increase enamel hardness. Opalescence Go is available in two different formulations, with wear times ranging from 15 minutes to one hour. With kits ranging from four to ten treatments, Go is an extremely convenient, effective and affordable whitening option. Visit with your dentist about the appropriate one for you.
In-office option:
Opalescence Boost®: This powerful, in-office treatment lets you see dramatically brighter, whiter teeth in just 90 minutes. It offers the strongest whitening formulation available, and requires no lights or lasers to safely and successfully whiten your teeth. This treatment is ideal for patients who want to maximize their teeth whitening in one quick, simple treatment performed by a dentist.
To better understand which option is best for you, consult with your Park Dental dentist. Most of our locations throughout the Twin Cities, greater Minnesota and western Wisconsin can provide you with the teeth whitening treatment that will best work for you.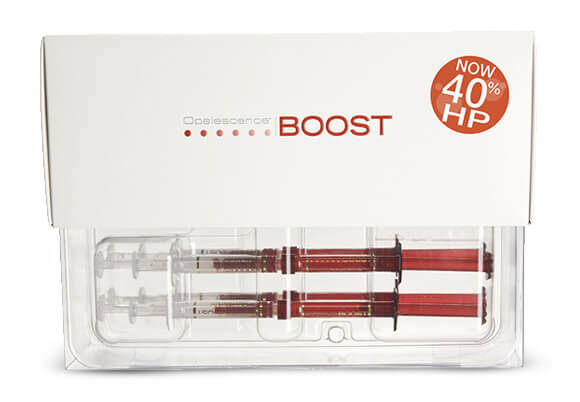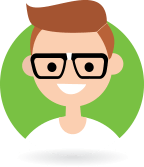 Frequently Asked Questions (FAQs)
How do I know if teeth whitening will work for me?
Ask your dentist. Our award-winning treatments have been proven effective at whitening discolorations caused by age, cigarettes, medications, food and drink. Chances are our treatments will give you a whiter smile, too.

Why do teeth become discolored?
Many things can cause teeth to lose their brightness. Dark foods and beverages, like coffee and red wine, can dull the luster of your smile. Your age, medications, tooth injuries and even genetics can also have an impact on the brightness of your teeth.

Why do whitening treatments work?
The active ingredient in our treatments is a form of peroxide, which penetrates the teeth and breaks down discolored molecules.

Will whitening cause sensitivity?
Our treatments are specially formulated to decrease sensitivity. While some people may experience a small amount of sensitivity during whitening, most do not. Any sensitivity usually disappears within a few days. It is NOT a symptom of damage to your teeth.

Will whitening weaken my teeth?
No, just the opposite. Our treatments contain a patented concentration of potassium nitrate and fluoride designed to strengthen tooth enamel.

How long will my teeth stay whiter?
Typically, our patients enjoy whiter teeth for several years. If discoloration reappears, you can simply repeat another treatment.

Why Opalescence® treatments?
Opalescence is a leader in professional whitening treatments. Opalescence products are renowned for providing impressive, long-lasting results, and have received many awards in the dental industry. They are the preferred choice of thousands of dentists and hygienists across the country.

Can I get the same results with over-the-counter options?
There are many over-the-counter options that promise instant whitening results. However, these treatments are typically less effective than Opalescence treatments. Studies have proven that professional teeth whitening solutions like Opalescence deliver longer-lasting and whiter results than over-the-counter options.