Making Dental Care Affordable
Your dental health is important to us, and we believe everyone should have access to high-quality, affordable dental care. For patients without dental insurance, it can be challenging to pay for care. That's why we offer Park Dental Care Packages, a smart and cost-effective way to get the dental care you need.
If you don't have dental insurance, dental discounts or other dental benefits plans, then Care Packages are for you. It's easy to sign up, and you can save at all Park Dental and The Dental Specialists locations. Best of all, you can start saving immediately without delaying important dental care you need today.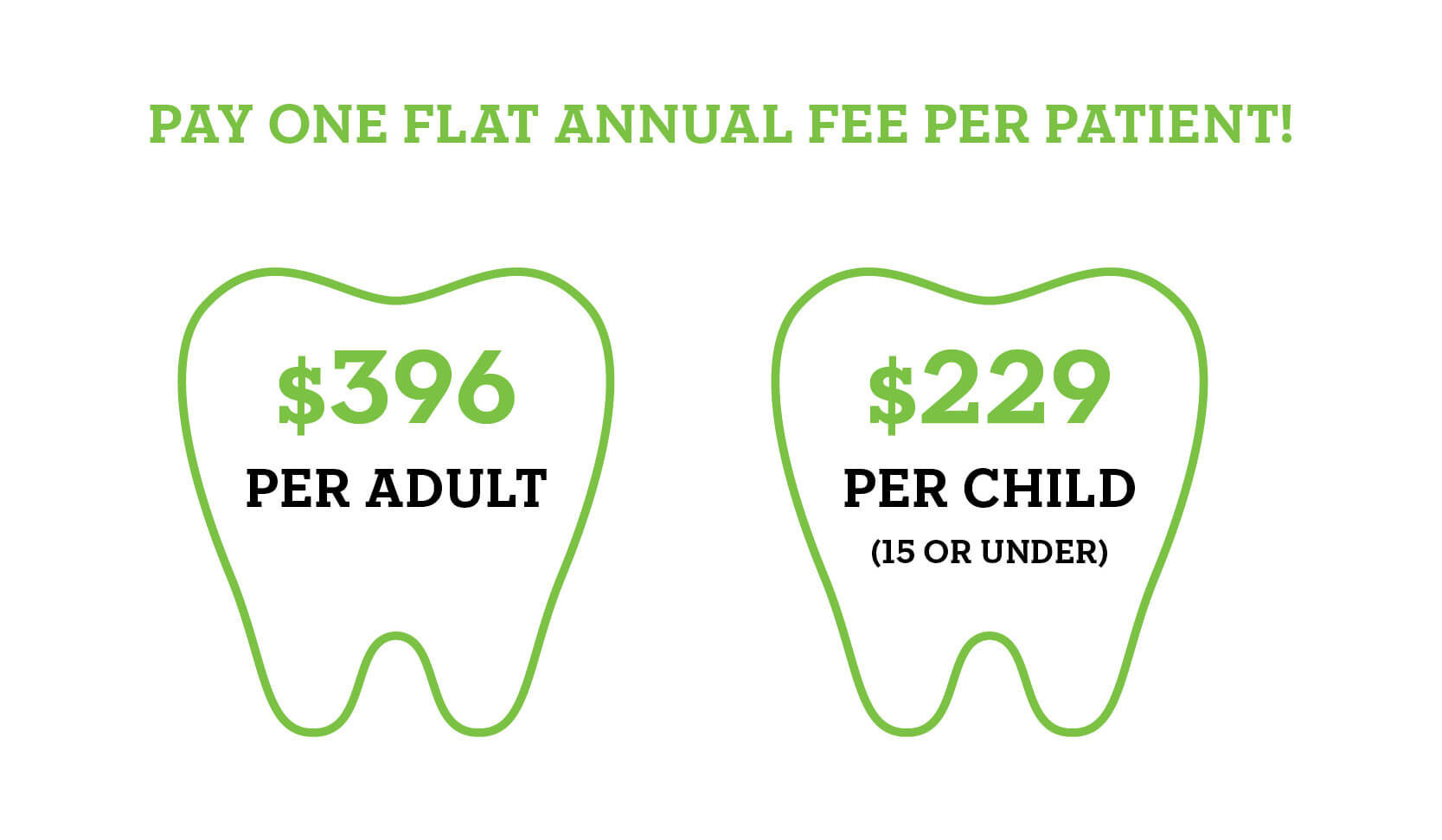 Big savings are just the beginning. For one low annual fee, you'll receive:
100% savings on
Two (2) preventive exams
X-rays
Two (2) routine cleanings or periodontal maintenance appointments
Sealants
Fluoride applications
Oral cancer screening
One (1) emergency exam
Blood pressure screening
Caries risk assessment
Sleep apnea screening
TMJ screening
15% savings on:
Periodontal maintenance (after two (2) at 100% savings)
Fillings
Root canals
Crowns
Bridges
Teeth whitening
Veneers
Extractions
Implants
Dentures and partials
Orthodontics at The Dental Specialists
All other general dental services
10% savings on specialty treatment provided by The Dental Specialists, such as:
Periodontics
Oral Surgery
Endodontics
Prosthodontics
Pediatric Dentistry
Other specialty dental treatments
Care Package Savings Example
A patient who receives two routine cleanings, two preventive exams and X-rays over the course of 12 months could pay more than $470 for these services without insurance. With Care Packages, an individual saves over $70 per year! You'll also receive additional savings on other general, specialty dental treatment and orthodontic care.
Start saving immediately. Enroll now by requesting an appointment.