Healthier Gums for a Happier Smile
When your gums are bleeding or painful, you know something is wrong. However, the symptoms of gum disease often go unnoticed by patients. Early diagnosis and treatment helps prevent premature tooth loss and preserve your smile. The best way to detect and prevent gum disease is to follow the regular treatment plan from your dentist, including keeping your routine dental appointments.
We diagnose and treat a wide range of periodontal conditions, from inflammation of the gums (gingivitis) to the more advanced stages of periodontal disease (periodontitis). Our dental hygienists are specially trained to provide the care needed to treat these conditions, and we can provide effective treatment in our conveniently located practices throughout the Twin Cities, greater Minnesota and western Wisconsin. For severe cases, we may need to refer you to a periodontist for more specialized treatment.
Periodontitis causes the destruction of tissue that supports your teeth and, if untreated, can lead to tooth loss. Healthy gums are pink and firm; if your gums are red or purple, tender, bleeding or swollen you may have a periodontal condition. Periodontal disease is a serious condition that has been linked to cardiovascular disease and diabetes. Keeping periodontal disease under control with treatment can lower your risk of adverse effects. Practicing good oral hygiene is the easiest and best way to prevent a periodontal condition. It's also important to see your dentist every six months to ensure your gums are healthy.
If you are concerned about gum disease or other conditions, contact your Park Dental dentist today.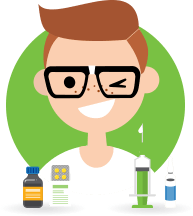 Post-Treatment Care
Gum disease often requires ongoing maintenance to prevent the spread of disease in the gum tissue and surrounding bone that supports your teeth. Download our Periodontal Maintenance Therapy document to learn more.
Periodontal Maintenance Therapy