Better Oral Health, Better Communities

For over 45 years, Park Dental has been committed to providing communities with better and more accessible dental care. In 2015, we extended this commitment by creating the Park Dental Foundation, a non-profit entity that supports education, research and dental care outreach. We have always believed in improving lives through the advancement of oral health, and the Park Dental Foundation allows us to further advance the many charitable activities we've engaged in for decades. In 2016, our first full year as a non-profit, we distributed a total of $40,000 in grants and scholarships, and we have big plans to expand on these efforts in the years to come.
Care Outreach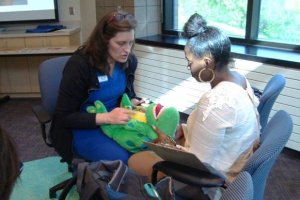 We believe that everyone deserves access to quality dental care. Through our care outreach program, we focus on helping underserved populations get the care they need. In 2016, we selected four recipients in the Twin Cities and awarded each of them a grant for a specific project that helps bring better care to children, disabled, elderly, and the homeless and low income individuals. Past care outreach recipients include the Minnesota Cavity Free Kids program, Apple Tree Dental, Sharing & Caring Hands, and Children's Dental Services. These programs have brought exceptional oral health services to underserved patients throughout Minnesota. 
---
Research
At Park Dental, we are always looking for ways to make dental care even better for patients. Through our commitment to research, we are constantly supporting better treatment options. Last year, we funded a study by Apple Tree Dental on the use of Silver Diamine Fluoride (SDF) as a treatment in long-term care facilities for patients with root caries. This new pharmaceutical liquid painlessly kills bacteria and stops the caries process without the need for drilling or anesthesia. For patients with health issues that limit their dental treatment options, this is an approach that allows them to receive the care they need. Each year, the Park Dental Foundation helps fund exciting new projects that bring better dental care to the community. 
---
Education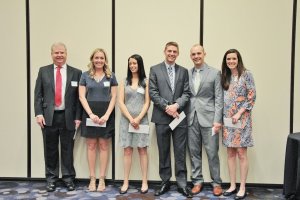 We support students with a passion for dentistry, and we believe in making educational opportunities more affordable for these students. In 2016, the Park Dental Foundation awarded five scholarships to University of Minnesota dental students who exemplify quality care in a caring manner. This follows from a long tradition that began with our annual golf invitational. Over the years, we have awarded more than $200,000 in scholarships to deserving dental students.  
---
Looking Ahead
The Park Dental Foundation is constantly looking for ways to share its mission and vision more broadly. In the future, we hope to expand our scholarships and grants to help improve even more lives. Our annual Park Dental golf invitational will continue to play a big role in our fundraising efforts, as will your generous contributions. 
If you are interested in making a tax deductible donation, please send a check made out to "Park Dental Foundation" and mail to:
Park Dental Foundation
2200 County Road C West, Suite 2210
Roseville, MN 55113