Parental Advice for Children's Teeth
February 09, 2018
When is the first visit to the dentist?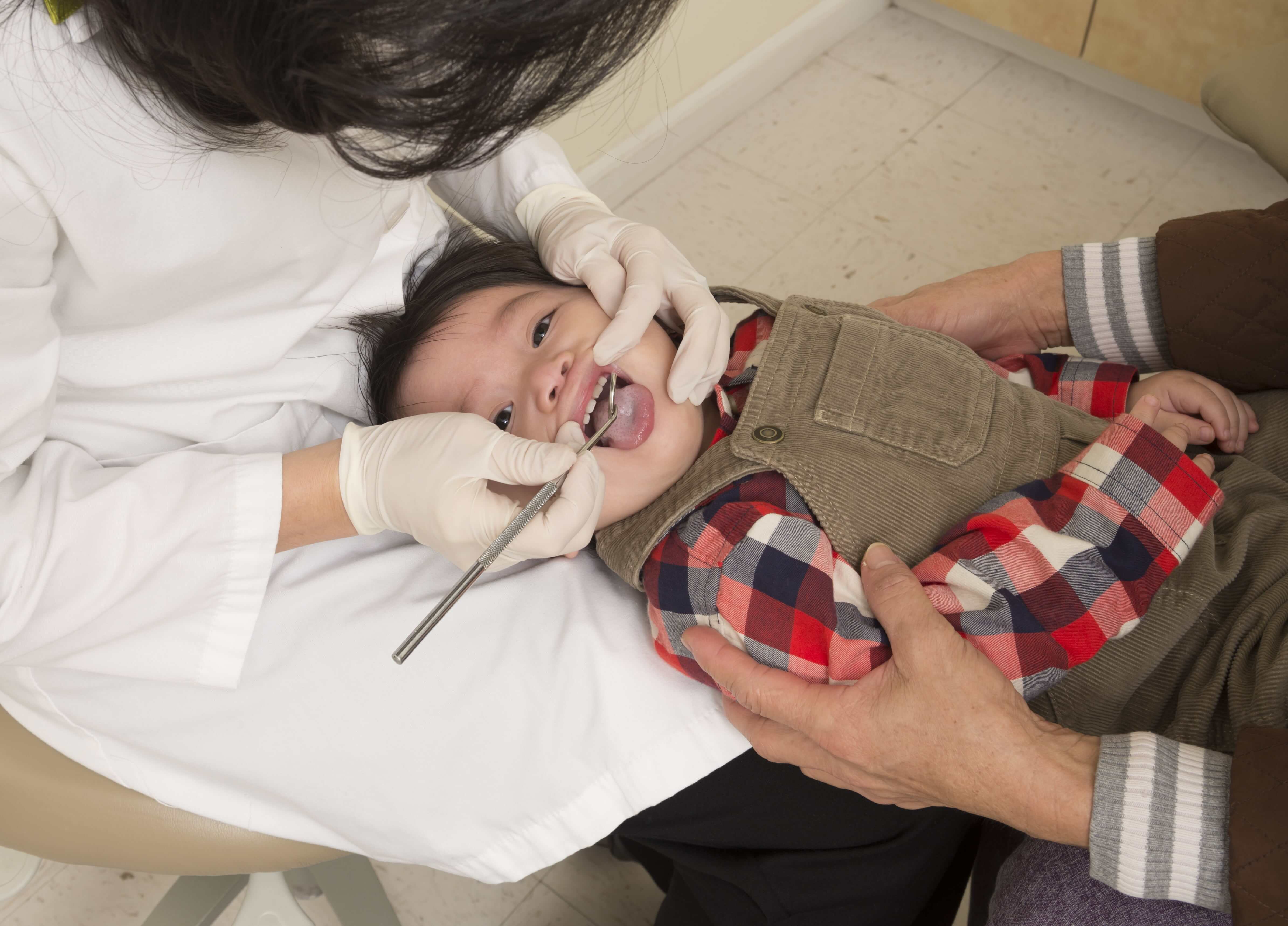 The American Academy of Pediatric Dentistry and Park Dental recommend that a child's first dental visit occurs shortly after the first tooth erupts and no later than the first birthday.
However, preventative visits for the very young are not common, yet:
Only 10 percent of infants from birth to 12 months are seen.
Only 23 percent of infants over 24 months are seen
At the visit, the dentist will do:
A thorough evaluation of the developing teeth and mouth.
A presentation of an oral health prevention program customized for each child.
Brushing and Flossing
Brush any and all teeth as soon as they erupt. Use a toothbrush with soft bristles and a brush head small enough to fit the child's mouth. Use infant brushes for infants. Brush after breakfast and right before bedtime, always twice daily. Brush longer, when more teeth have erupted. Spend two minutes brushing when all 20 baby teeth have erupted.
Toothpaste
Use fluoride toothpaste, but never swallow it. Use only a tiny flat smear of toothpaste, the size of a grain of rice, for infants up to two years of age. A pea-size amount of toothpaste is fitting for ages three to six. Always brush or assist these young children with brushing, since they cannot brush their own teeth effectively.
Flossing should be done when teeth are lined up side-by-side. There is no specific starting age for flossing.
Sippy Cups and Pacifiers
Sippy cups are over used. They are a training tool helping young children to transition from a bottle to a cup. Sippy cups should only be used for a brief period of time. If used between meals or if there is frequent drinking or sipping occurring, a bottle or sippy cup should only be filled with water. If a bottle or sippy cup is used at bedtime, it should be filled with water.
Pacifiers or Thumb-sucking
Most children stop using pacifiers or thumb-sucking on their own. Usually, if the habit continues, parents should discourage or discuss with the child. If the habit goes beyond the child's third birthday, it may require a corrective mouth appliance.
Following these tips will get your child started on the road to a lifetime of good oral hygiene and health.