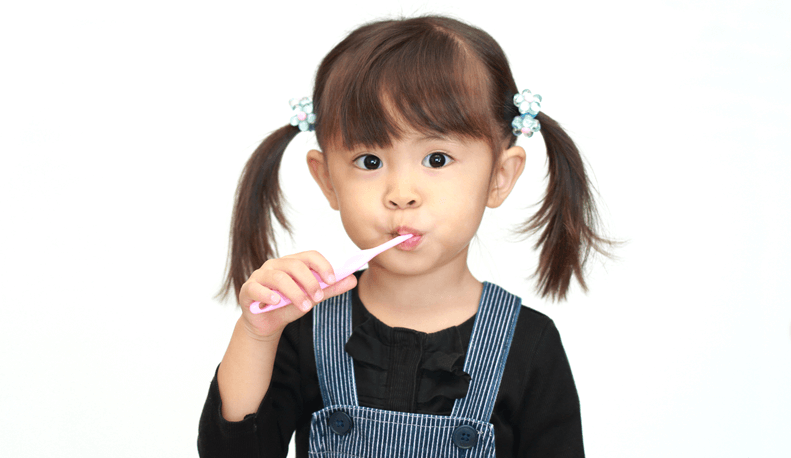 Tooth Decay Is the Most Common Chronic Disease Among Children
October 01, 2018
Did you know dental caries (cavities/tooth decay) is the most common chronic disease among children and young adults according to the CDC?  in 2015/16, 45.8% of children ages 2-19 had treated or untreated dental caries.  Dental caries are five times more common than asthma, four times more common than childhood obesity, and 20 times more common than diabetes. The pain caused by dental caries can affect a child's ability to eat, sleep, speak, learn and play. They can cause lasting impacts on quality of life, even into adulthood.
You may think, "What's the big deal?  They are just baby teeth.  They are going to fall out anyways."  While baby teeth (primary teeth) do eventually fall out, they provide a vital role in a child's development.  Most children lose their first baby tooth around the age of 5 or 6 and their last around the age of 10 to 12.
If a decayed baby tooth has to come out before it was meant to fall out naturally, space is lost for the incoming permanent tooth. That can cause teeth to come in crooked or crowded, leading to extensive orthodontic work down the line. Missing teeth may make it difficult for a child to eat.  They can also affect a child's speech development.  What's more, significant decay and infection in a baby tooth can spread down to the permanent tooth below causing irreversible damage. 
The good news, there are easy steps you can take to help your child prevent cavities!
Brush their teeth twice a day with fluoride toothpaste (parents should assist young children).
Floss their teeth daily.
Limit the consumption of sugary drinks and snacks.
Eat a healthy, balanced diet.
For infants and toddlers, only give them water in their bottle or sippy cup when putting them to sleep and encourage them to drink from a regular cup as soon as they are able.
Lastly, schedule regular visits with your Park Dental Dentist.  We recommend children should be seen by the age of one or once their first tooth appears and every six months after that.  Children are welcome at all Park Dental locations, even on Saturdays!