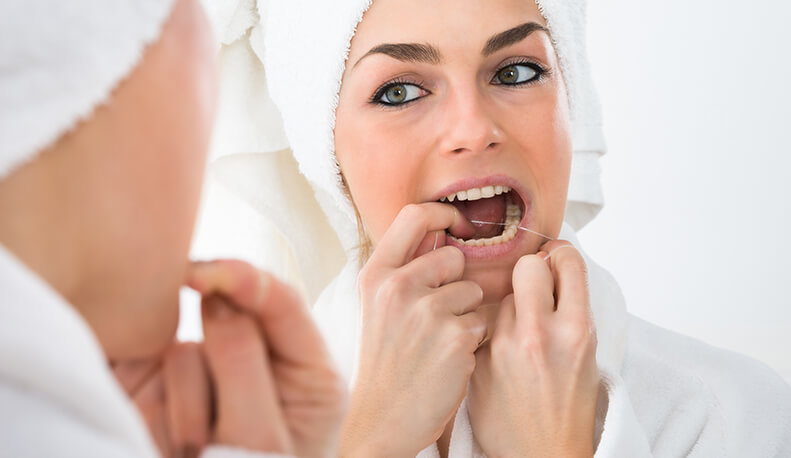 Should I brush or floss first?
November 29, 2019
Did you know the day after Thanksgiving is National Flossing Day?  So to celebrate, I'd like to answer one of the most common questions we hear when a patient comes in for their cleaning, "Should I brush or floss first?"
My answer, floss first!
In the past, there were several answers to the question including recommendations to:
floss first because it is the task more likely to get skipped if left until the end,
brush first because the fluoride from the toothpaste will get pushed in between the teeth while flossing, and
floss first because it will break up plaque between the teeth for the brush to remove.
However, now we have a more scientific answer available to address this common question.
A study out of The Journal of Periodontology in 2018(1) suggests that flossing first has notable benefits. In the study, flossing first led to a reduction in total plaque and an increase in fluoride concentration between the teeth that was statistically significant. Most dentists will agree that the important part is still that you are thorough with your home care and regularly brush and floss. But if you are looking to follow the latest research, then start with flossing. If your dentist has recommended that a mouth rinse  be part of your home care routine, then that should be the last step after flossing and brushing.
(1) The effect of toothbrushing and flossing sequence on interdental plaque reduction and fluoride retention: A randomized controlled clinical trial, BDJ, 10.1038/sj.bdj.2018.1062, 225, 10, (945-945), (2018).