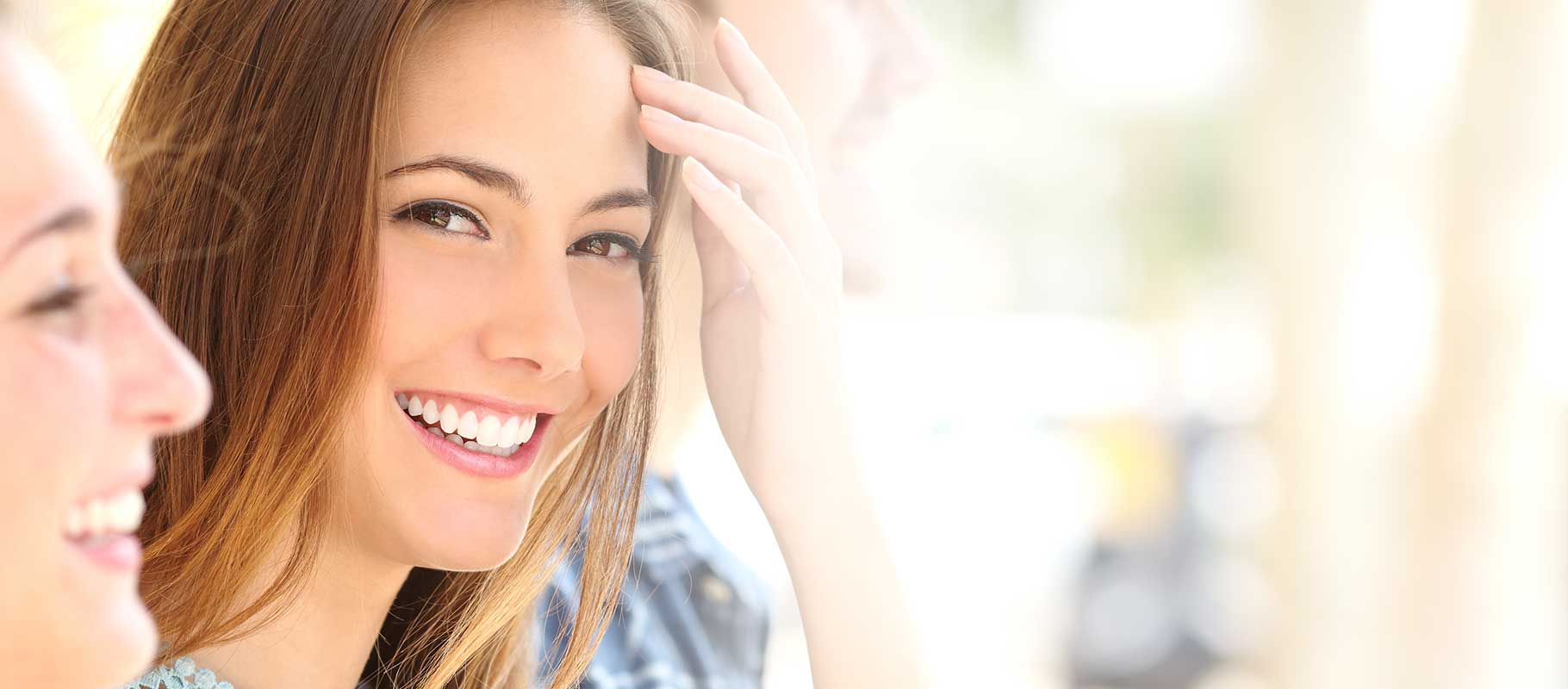 A New Reason to Smile
When you're happy with your smile, you are generally healthier and more confident in everything you do. If there's something about your smile you want to change, then we can help you fix it. From a gap between your teeth to a misshapen tooth or unsightly chip, our dentists can recommend and provide a number of cosmetic dentistry services to give you the smile you've always wanted.
Our dentists offer a wide range of cosmetic dentistry services at our locally owned practices throughout the Twin Cities, greater Minnesota and western Wisconsin. By carefully assessing your needs and using the most advanced materials and technologies, we can provide the options you need to be happier with your smile.
Our dentists can enhance your smile with:
Veneers
A veneer is a thin covering that's placed over the front of a tooth. Veneers are usually applied to the upper front teeth to correct uneven spaces, smooth out jagged edges or hide severely discolored teeth. Your dentist can apply veneers in a simple, painless process that takes just a few visits.
Teeth Whitening
Park Dental offers three professional treatment options to safely and gently whiten almost any smile. Ask your dentist which one is right for you.
Dentures
Our dentists have the expertise to perform restorations ranging from fillings and crowns to bridges and dentures.
Fillings (Restorations)
Tooth fillings, cracks, decay or fractures can be repaired with bonded composite material that matches the color of your teeth.
Crowns
Dental crowns are used to restore the shape, size or strength of a damaged tooth, as well as improve its appearance.